How Much Can You Save On Your Prescriptions?
Find discounts by entering your medication below. We'll show you cash prices at convenient nearby pharmacies.
Did you receive a text from ScriptHero? Enter your code
Popular Searches:
A Simpler Way to Get Your Prescriptions
---
Why pick your pharmacy before getting your prescription and knowing how much it'll cost?
With ScriptHero, you don't have to. Think of us as your new prescription assistant. We'll help you find the lowest cash price in our nationwide pharmacy network. And then transfer your medicine to almost any pharmacy in the country.
Learn more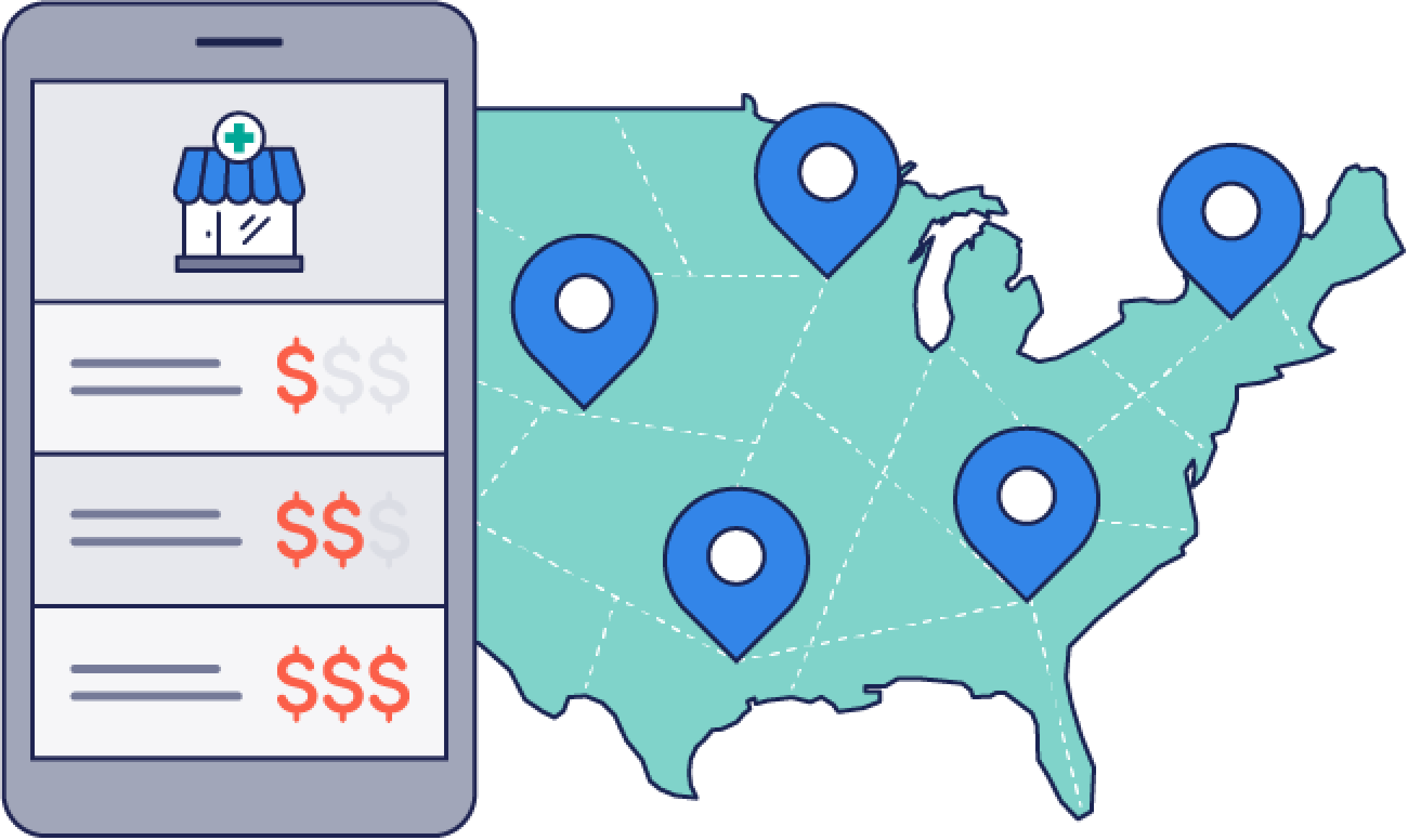 ---
What our Customers are Saying
---
"Without ScriptHero, I venture to say I would lose sight in my one remaining eye, for I cannot afford the medicine. Thank you ScriptHero."
— Alfred
"Awesome!!! Thank you so much for the real discount. I needed the eye drops to save my vision. ScriptHero saved my vision, and the price on my eye drops was very affordable. The phone conversation was very professional I would definitely give this company a 10+ out of all the other companies."
— Ramona R.
"It was wonderful. The customer service agent guided me through the website and how to sign up to redeem the card. I was able to save over $100 with ScriptHero"
— Rose
* All testimonials are from ScriptHero users who have redeemed a prescription using ScriptHero. Testimonials may not reflect the typical user's experience and are not intended to represent or guarantee that anyone will achieve the same or similar results.